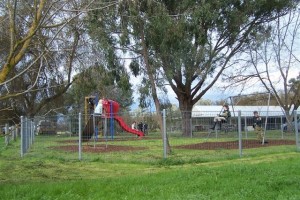 The Oxley Reserve was formed in 1865 and covers 47 hectares of natural bushland setting on the King River. It was used for informal gatherings and in the early 1900s the annual Oxley Picnic Day would attract around 3,000 people from all over Victoria who would camp the weekend and partake in tennis, foot races, gymkhana events and games. The Reserve is still used for recreational purposes today. For more about the Oxley Recreation Reserve and its facilities click here.
Meetings, Fourth Tuesday of Every Odd Month, 7.30pm
Contact the Oxley Recreation Reserve Committee via oxleyrecreserve@gmail.com.
Oxley Recreation Reserve Committee Meeting Minutes are available upon request via oxleyrecreserve@gmail.com.