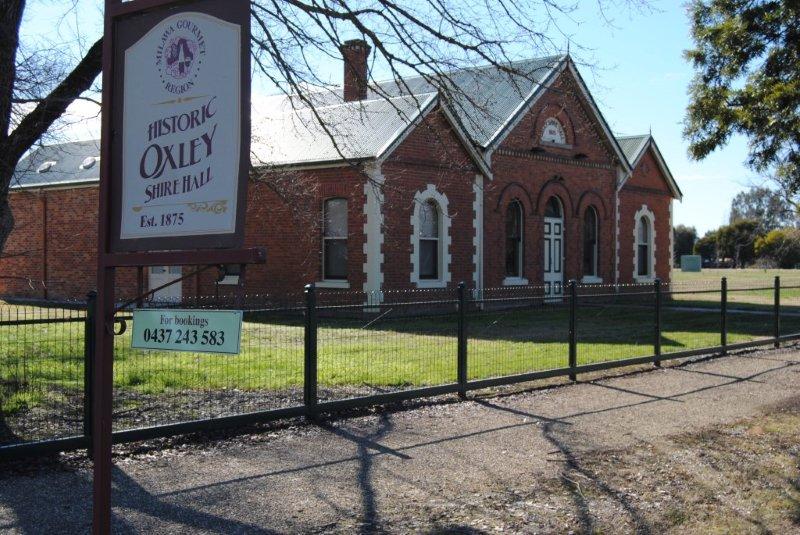 Oxley Shire Hall, 1157 Snow Road, Oxley. The historic Oxley Hall was built in 1875 and is believed to be the oldest continually used community building in North-East Victoria. The hall is the focal point of the Oxley community and is regularly used for community meetings and functions, including movie nights, barbecues and other fund raising events. The hall can also be hired for meetings and private functions. Please select a link below for more information:
History, Facilities, Hall Hire, Conditions of Hire, Bookings
Please visit www.oxleyhall.com for up to date information on Hall Hire and costs.
Call Janet Heath on 0437 243 583 or email oxleyhall@gmail.com for information regarding hall hire and bookings.