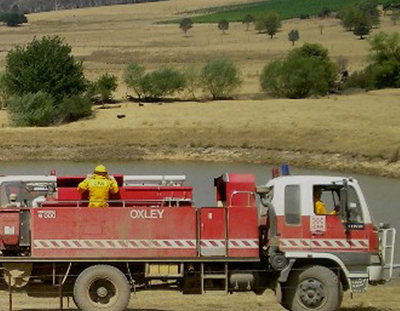 The Oxley Rural Fire Brigade (RFB) has been working since 1935 to protect the lives and property of our community. For the most part, the Oxley Brigade works in the Oxley area or in supporting brigades nearby. The brigade's role is to protect lives and property in our local community and to support our neighbouring brigades, brigades across the state of Victoria and sometimes interstate to do the same in theirs. At times, we also support other emergency services such as the State Emergency Service, Ambulance Victoria and Victoria Police at other emergencies. The Oxley RFB is made up of volunteers from the community.
---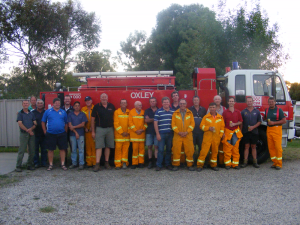 A brigade is a group of people, not a red truck.  It is the community protecting itself.  If you call the fire brigade by dialing 000, you are effectively asking your neighbours for assistance. A strong brigade is one that has enough people to assemble a crew at all times, but does not rely on every member every time.  You know the old saying "There is safety in numbers": that is true for the Oxley Rural Fire Brigade, and so it is true for the Oxley community.  New volunteers and donations are welcomed.
Please email the secretary.