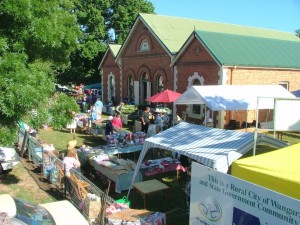 The 38th Annual Oxley Bush Market will be held this year on Saturday 4 November 2017. Staged at the historic Oxley Shire Hall (1875), the market is timed to coincide with the Wangaratta Festival of Jazz and Blues.
Thousands of visitors flock to Oxley for this annual event and wander among the 175 stalls boasting a variety of home-made, home-produced, home-grown and new items. The event attracts stallholders from throughout the North East, as well as all corners of Victoria and southern New South Wales. Over and above the enormous range of high quality goods on sale, visitors will be delighted by the variety of gourmet food on offer, the buskers, the rides and just the sheer activity and vibrancy of the event.
---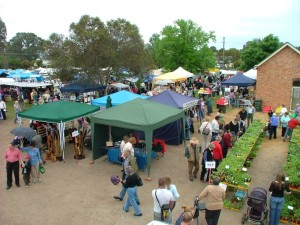 The market also has a fantastic raffle with over 30 prizes donated by local businesses from the Milawa Gourmet and King Valley regions, ranging from accommodation vouchers to food and wine hampers. Please come along to the market and help support our local community by buying a ticket. Money raised recently has helped us to install playground and picnic facilities at the Oxley Memorial Park.
The Oxley market is valued for the contribution it makes to many local fundraising groups, including schools, kindergartens, service clubs, fire brigades, the Cancer Council and the Royal Children's Hospital Auxiliary.
Applications were sent out at the end of July 2017. Previous stall holders will be on the mailing list. If you wish to be added to the mailing list for the 2018 Market please contact oxleyhall@gmail.com  with your details.
If you are a stall holder for this years market, please ensure that you carefully read the Information before completing your Application Form.
All important dates, banking details and postal address are included in the attached 2017 Oxley Bush Market Information Sheet and Application Form.
Your completed Application Form, payment and a stamped self addressed envelope must be received by the closing date, Wednesday September 13, 2017 to be considered.
Thankyou for your interest in our market and for supporting an event which helps our local community.