42nd ANNUAL OXLEY BUSH MARKET
                                      SATURDAY NOVEMBER 4 2023
  40th Annual Oxley Bush Market was named
Australia Day Rural City of Wangaratta EVENT OF THE YEAR.
CONGRATULATIONS to all our organising Committee and our Stall Holders.
The information below  will provide you with answers to questions you may have about the
                                     Annual Oxley Bush Market
Applications will open on July 31 2023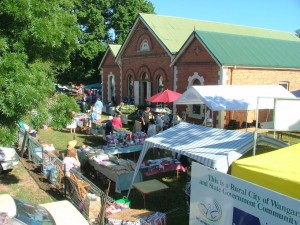 Thousands of visitors flock to Oxley for this annual event. They wander among the stalls which boast a variety of home-made, home-produced, home-grown and new items. The event attracts stallholders from throughout the North East, as well as all corners of Victoria and southern New South Wales. As well as the enormous range of high quality goods on sale, visitors will be delighted by the variety of gourmet food on offer, the buskers, the rides and just the sheer activity and vibrancy of the event.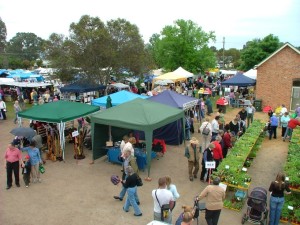 The market also has a fantastic raffle with over 30 prizes donated by local businesses from Wangaratta, the Milawa Gourmet and King Valley regions, ranging from accommodation vouchers to food and wine hampers. Please come along to the market and help support our local community by buying a ticket. 
The Oxley market is valued for the contribution it makes to many local fundraising groups, including schools, kindergartens, service clubs, fire brigades, the Cancer Council and the Royal Children's Hospital Auxiliary.
For further enquires visit www.oxleyhall.com  
OR
 email OXLEYHALL@GMAIL.COM  
FAQs
Stall positions will be allocated by the organising committee. A plan of the stall layout will be available from 6.30am on the morning of the Market. Prior entry to the site is prohibited and no stalls may be set up before this time.  There will be Traffic Controllers to assist with entry to the site

All saleable goods must be home-grown, hand-made, home-produced or new items, and must be of a high quality. NO trash, treasure or used items are permitted.

HEALTH REGULATIONS FOR ANY FOOD, EDIBLE ITEMS, ETC

Organisations and private individuals who wish to market these items should contact the Rural City of Wangaratta (03) 57220888 for current information about the regulations.

PUBLIC LIABILITY INSURANCE

Please bring a copy of the paperwork with you to the Market– do not post it with your application.

The Oxley Bush Market goes ahead regardless of the weather conditions.

NO DOGS are permitted at the Market – mobility dogs excepted

Smoking is not permitted within the Hall grounds.

SITES

A limited number of stall spaces are available inside the hall. Inside spaces may be irregularly shaped. They are allocated according to the suitability of the product marketed.

Vehicles should be removed from the site if possible due to the limited area available. If this is not possible then the vehicle must be parked within the stall space or another space must be paid for.

For safety reasons, no vehicle movement in hall grounds is permitted until the Market finishes at 3pm and stalls MUST NOT be packed up before this time.